Invacare 820 DLX Hospital Bed Set *FREE SHIPPING*
Description
The Invacare 820 DLX Hospital Bed is the standard of long-term care in the home, offering proven, dependable performance at an affordable price. This durable Invacare Hospital Bed includes features such as a grid or solid mattress deck, broad travel range, removable bed-end brackets and an emergency built-in hand crank so the bed can be raised or lowered by hand. Solid grid deck will provide better mattress and body support than the grid deck.
Features
Ideal for home use and long-term care
Quiet motor system with waterproof enclosures
Fast Cycle Time for the lowering of the bed
Emergency crank provided allows all motors to be operated manually in the event of a power failure
Locking Casters so bed stays in place
Rapid tool free assembly minimizes delivery set-up time and makes maintenance easier
6-Function Hand Control Pendant
The DLX's electric Hand Control features bright, universal symbols and allows residents and staff to easily operate the comfort controls of the bed
Hand pendant can be plugged in either side of the bed
Specifications
Weight Capacity: 500 lbs
Height Range: 14″ x 27″ (Not Including Mattress)
Bed Deck: Grid or Solid Deck
Bed Size: 36″ x 80″
Trendelenburg: Not Available
Maximum Back Angle: 70 Degrees
Warranty
Weld: Lifetime
Frame: 10 Years
Motors: 5 Years
Invacare Hospital Bed Assist Bed Rails – Pair (Optional)
Heavy-duty, 1″ powder-coated, welded steel construction for added durability
Three positions: Guard, assist and transfer to provide caregiver & user convenience
Quick release button easily moves rails
Invacare Hospital Bed Item #
IHRAILAE-DLX-QS
Invacare Hospital Bed Assist Bars – Pair (Optional)
Provides coverage at the top of the bed then swings counterclockwise to the headboard of the bed and out of the way
Designed for assisting residents in and out of bed
Easy pull knob release, quickly folds out of the way with two-way positioning
Invacare Hospital Bed Item #
IHRAILAB-DLX-QSP
Invacare Hospital Bed Head and Foot Board Wood Finishes (Optional)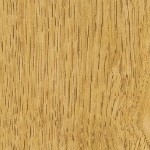 Solar Oak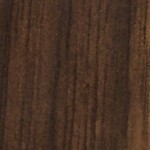 African Walnut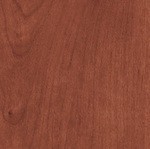 Biltmore Cherry
Invacare Hospital Bed Item #
| | |
| --- | --- |
| IHAMSAW-QSP | Amherst Bed Ends in African Walnut |
| IHAMSBC-QSP | Amherst Bed Ends in Biltmore Cherry |
| IHAMSSO-QSP | Amherst Bed Ends in Solar Oak |
Could add mattress options, service contracts, set-up, delivery, and removal info, reviews, related content.
Mattress Recommendations:
Shop all of our Low-Air Mattress options.